Other:
USA/Jebhe Melli Iran—Iran's main secular pro-democracy organization.
akhtasa—a persian blog
Robyn's World of Iranian Dance
Niva Kedem - lovely work by an Israeli photographer. Unrelated to Iran but worth mention and a look.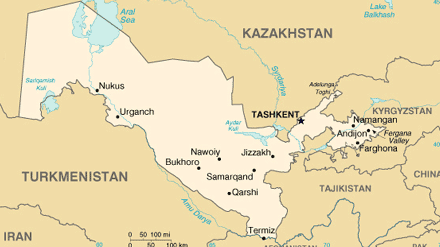 Map taken from the CIA World Factbook
books:
The best guidebook is Uzbekistan by Odyssey Guides. I also like Cadogan's Central Asia; it's much better for general history and anecdotes than hard travel information, so no matter that it's a bit outdated.
A must read is Tom Bissell's Chasing the Sea: Lost Among the Ghosts of Empire in Central Asia. It's a clear read that will ground you in the history and temperament of Uzbekistan. You might guess I've developed quite a crush on Rustam. Thank heavens, Bissell gets it.
David Remnick's Lenin's Tomb, which merited a Pulitzer, is largely about the breakup of the Soviet Union. It's not heavy on Central Asia, but an understanding of the USSR is fundamental in grasping the current landscape. When I left Victor's copy in a marshrut-taxi in Samarkand, I felt like I'd lost a wise old friend.
Many others to be added when time permits.
tour agencies:
The status and quality of these places change constantly, but one reliable place is also a guesthouse in Bukhara, Lyabi House. I worked with many excellent local guides and drivers in Uzbekistan, so if you'd like more information about reaching them, contact me.